Check back often as I host a few workshops throughout the year. Most will take place in The Renegade Academy subscription group.
This is all apart of the Renegade Academy life.
Christmas in 'Effin September Workshop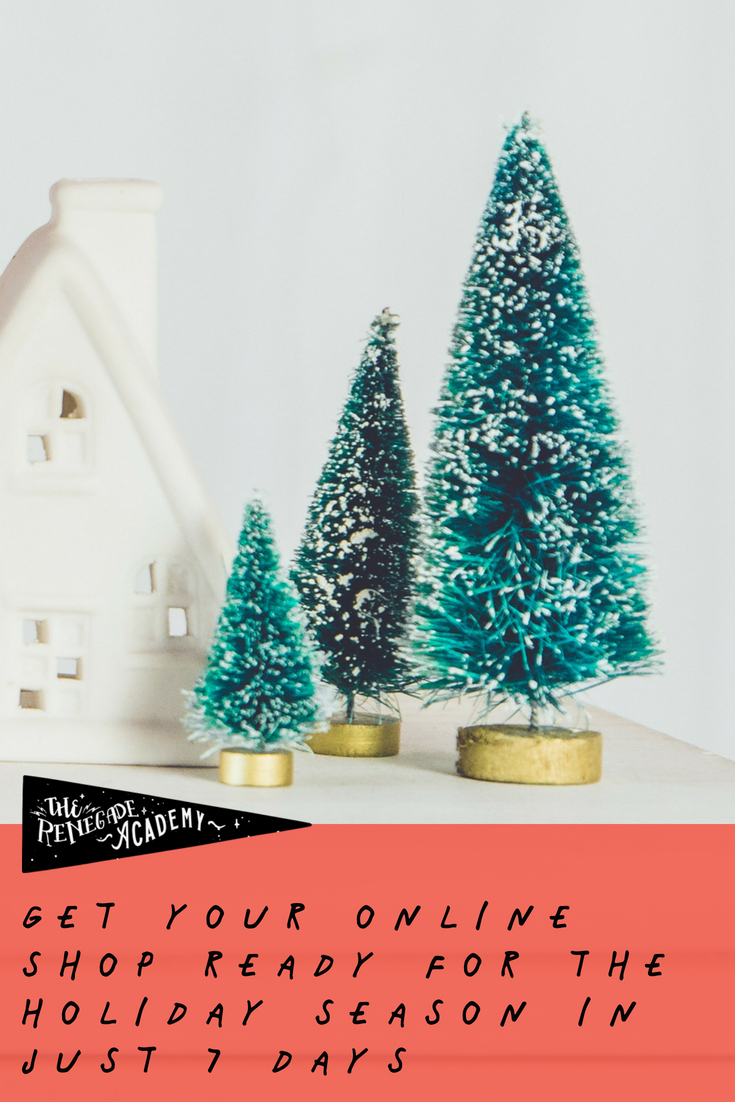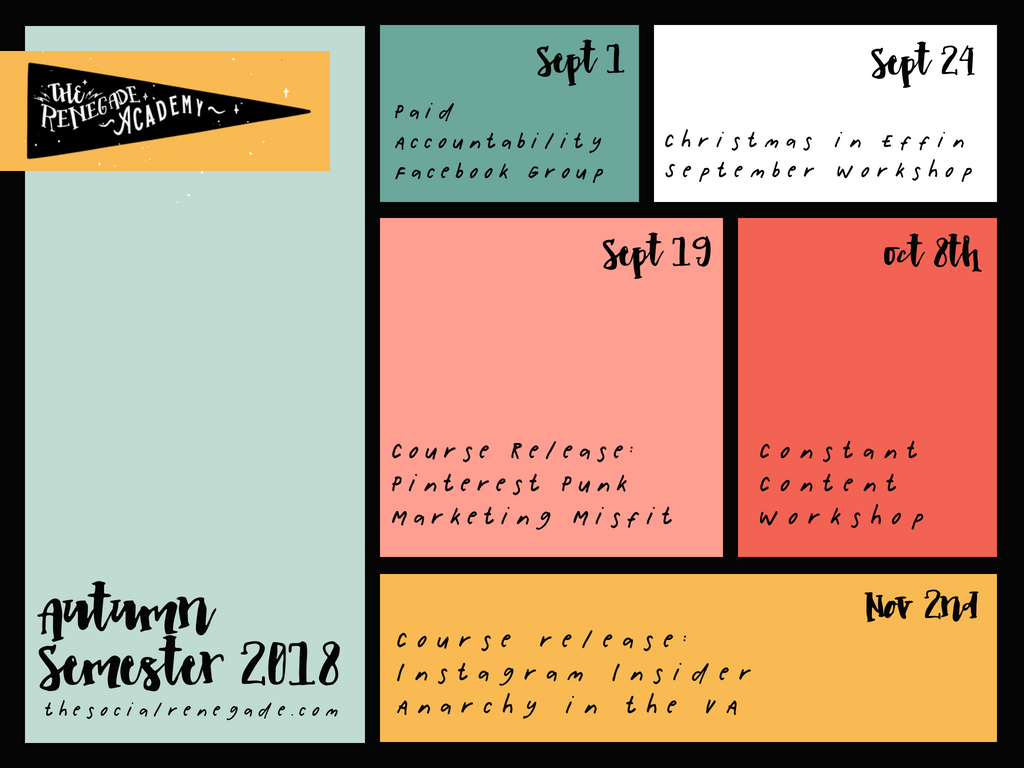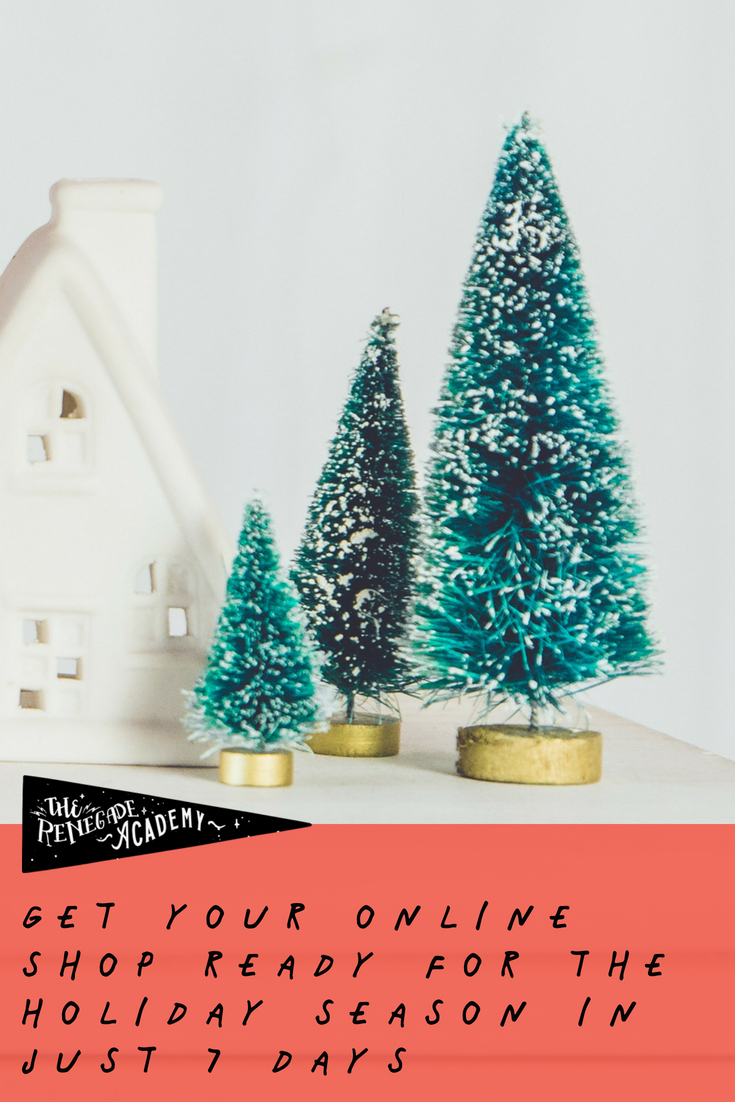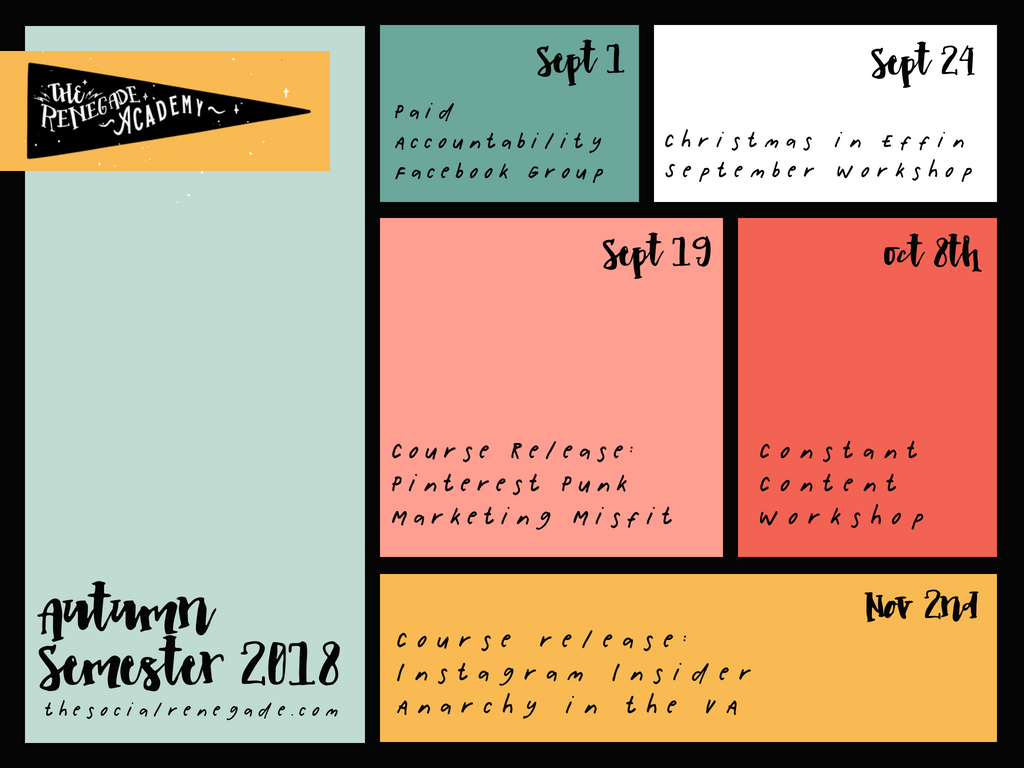 sold out
Christmas in 'Effin September Workshop
Back by popular demand! If you missed our event in July, then get yourself into this September date. If you want to prepare your shop for the holiday season, this is an absolute must.
The Social Renegade Workshop : Christmas in 'effin September
If you feel like you're still lost, maybe not making the progress you want, or are just so damn uninspired then let's get started.
In this powerful and on-demand workshop, I am going to breakdown my super effective plan to get your online shop ready for the holidays.
I will be sharing 7 days of knowledge that you absolutely need to get your business in it's best shape.
MONDAY - Looking ahead and putting dates down
TUESDAY - Updating your info. About Me, FAQs, Return policies
WEDNESDAY - Reviewing your listings & copy
THURSDAY - Work on that SEO
FRIDAY - Finding the perfect hashtags
SATURDAY - Email lists & Automations
SUNDAY - Review and open day for any questions
If you follow the actions I lay out for you, you'll be re-inspired and reconnected with your dreams. Get ready to experience the best holiday shopping season you have ever had. Do not miss out!
Learning how to stand out in the massive sea of indie shops can feel like an impossible task at times. This is why it is so important to choose the best keywords and up your SEO game.
We'll get your shop on track in just 7 DAYS.
Sound awesome? It is so freaking awesome. ❤️
The party kicks off on Monday, September 10th, so enroll here NOW! -->
This workshop is limited to the first 30 Renegades and will take place in a new Facebook group created especially for this event.
Once registration closes on Friday 21st September, you will be sent an invitation to the Workshop group as well as a copy of my Badass Business plan for you to use however you please.
The party will start on Monday 24th September and will run for 7 days. Each day we will go through a new directive. There will be some live videos set up, a few worksheets for you to download, and well, a whole lotta fun with your fellow Renegades.
Doesn't matter your time zone or location, open worldwide.
This will be a great time to form partnerships with some other amazing shops and build your businesses together.
I will be available and in the group daily to walk you through everything. No shop is left behind. Get ready to be accontable!